Install Windows 8 Developer Preview Side by side with Windows 7
I wanted to install the windows 8 developer preview on my current development machine, but I only have one hard drive that already has windows 7 on it.  You can get the windows 8 developer preview iso here
Step 1
Create a new partition that windows 8 will get installed on.  Windows 7′s disk management console has a nifty feature that lets you shrink the partition size of your currently formatted hard drives to allow for new space to create a partition on.  Click the start menu, then right click on Computer and select Manage. From there click Disk Management under Storage.
Shrink the size of your current partition.  I chose to create a 50GB partition.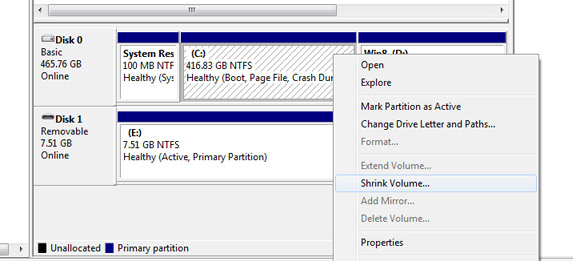 Step 2
Format the new space so you'll be able to install a bootable copy of windows 8 developer preview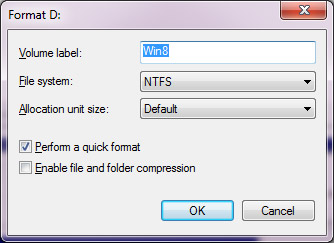 Step 3
Put the windows 8 developer preview iso onto a usb drive.  Microsoft provides a nice little tool that will take an .iso file and put it onto a usb flash drive and make the drive bootable.  Get the Microsoft USB/DVD download tool here
Step 4
Restart your computer and boot into the windows 8 install process and you'll be ready to go.  You may need to change the boot order in your bios to use the usb drive.